about Guest-of-Honour
Mr Lim Yian Poh (林仰波先生)
Director of companies
Official Beneficiary Organised by Supported by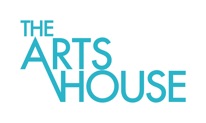 Lim Yian Poh started his career with Citibank in 1972 and subsequently worked for Banque Nationale de Paris (now known as BNP_Paribas) and Arab Banking Corporation (ABC). He was appointed General Manager of ABC Singapore Branch, in charge of Asia and Australia. He was one of the few bankers who provided lending to China in the early '80s. Some landmark transactions includes forming a consortium to lend US$125 million to finance China's purchase of its first Boeing 747-200 passenger plane. He also led a syndication of US$50 million to finance China's launching of its first commercial satellite, Satellite One. This is the first loan after the June 4 Tiananmen event. The above shows Yian Poh's ability to identify opportunities in an emerging China.
After more than 20 years, Yian Poh left the banking sector and set up Yian Poh Associates, V-Campus and Executive Campus. Yian Poh Associates is a financial consultancy, while V-Campus is affiliated to Stanford Pre-Collegiate Studies, a division of Stanford University. Executive Campus work with the business schools of various universities to provide executive training.
Currently, Yian Poh also sits on the board of the following listed companies; namely Zicom Group Limited, TTJ Holdings Limited and CASA Holdings Limited.