friends from dialogue in the dark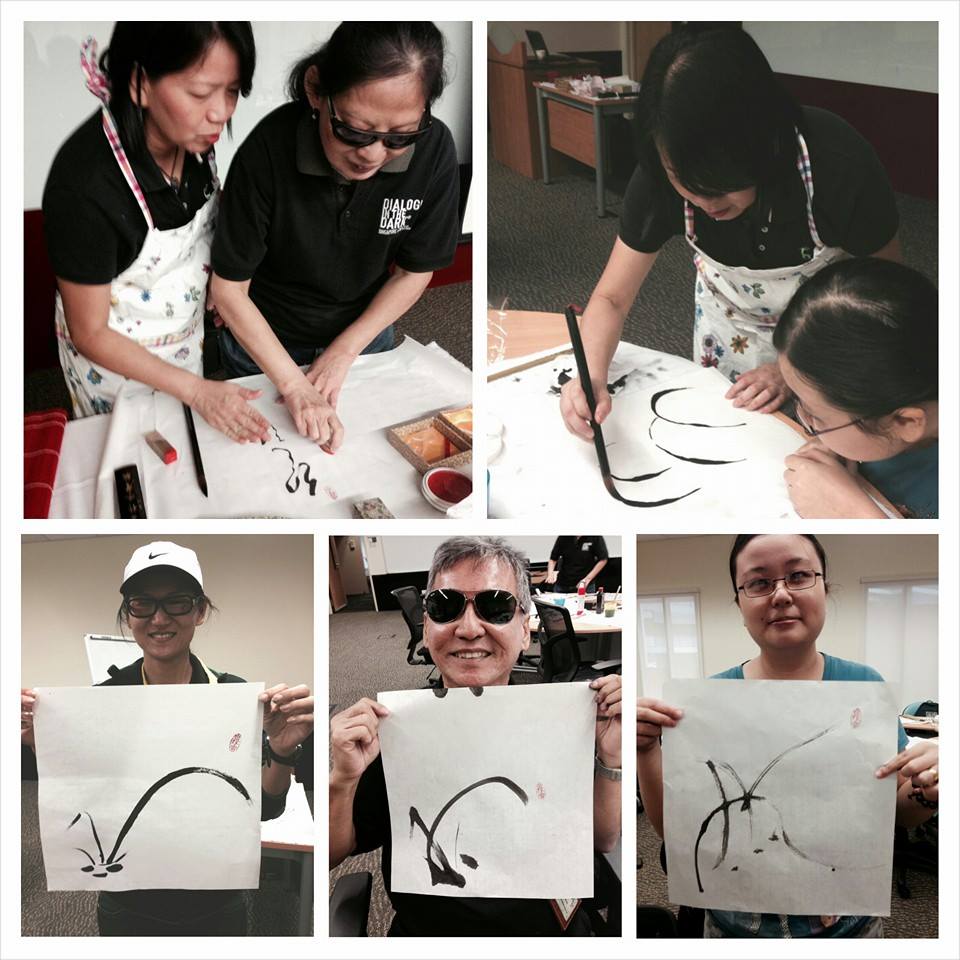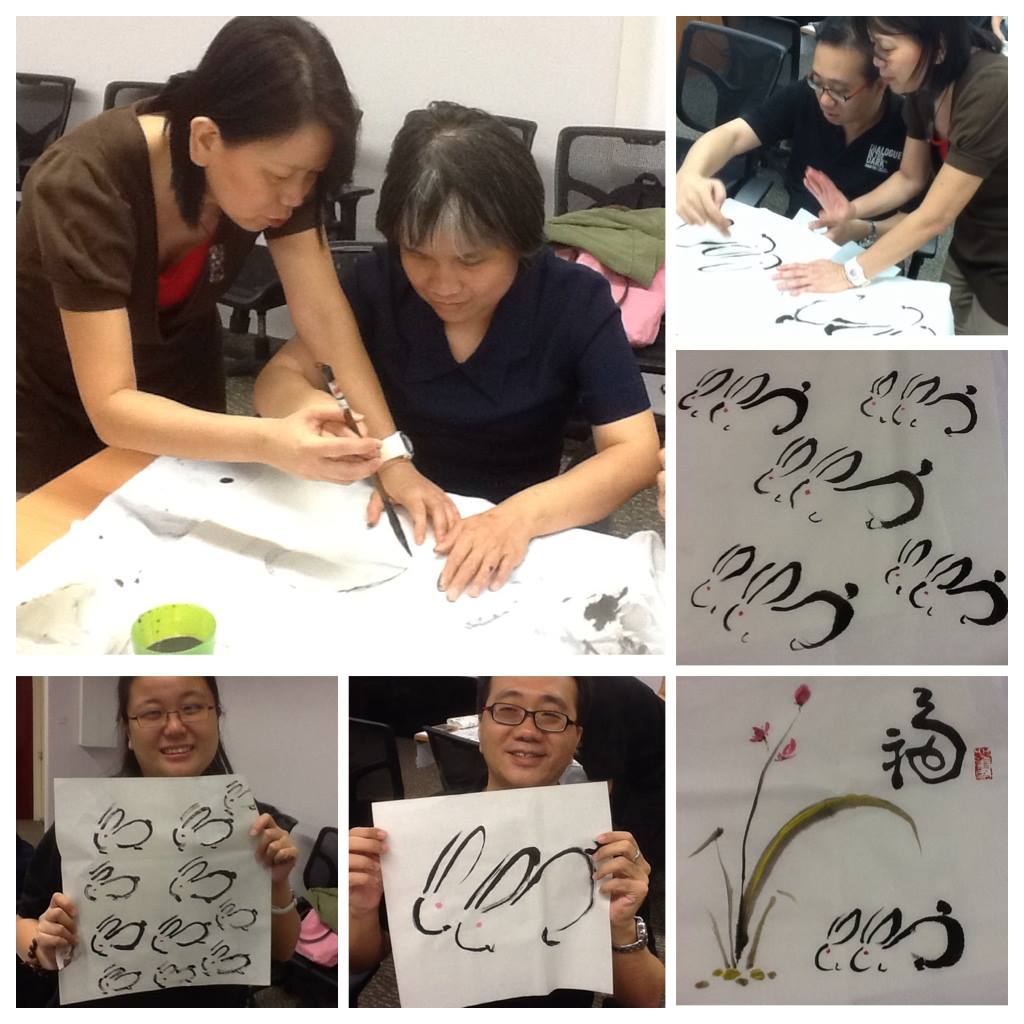 Each week, the visually impaired worked hard to improve their strokes, get their composition right and understand how the brush works to help paint a good picture. Together with the interns from Ngee Ann Polytechnic, the class is determined to produce good pieces to help children from World Vision communities!
A moving account of how William Hiu, a 61 year old visually impaired shared on how he overcame his despair after a particularly difficult session anrd persevered :)
"Why do you want to paint when you are blind and can't see?" - an artist friend asked William.
An interview with Choo Cheh Hoon, Founder of Social Lab, Dialogue in the Dark, on why she wanted the Visually Impaired to learn Chinese Ink painting.
Learning to write the word "Blessing" or 福
Learning to paint rabbits